Gentle Family Chiropractor Near You
Providing Natural Care That Gets Results
Eagle Chiropractor Dr. Brent Symes has been getting great results for his patients since he started practicing in 2006. From newborns to seniors and every age and stage in between, patients of all ages can benefit from our natural and gentle chiropractic care.
Dr. Symes provides overall wellness care, pediatric care, pregnancy care, as well as sports chiropractic. Whether you're seeking pain relief, more energy or have a particular health objective, we want to help you achieve your goals. Take that first step toward feeling your best.
Take Advantage of Our $37 New Patient Special!
Call (208) 297-1414 To Get Started.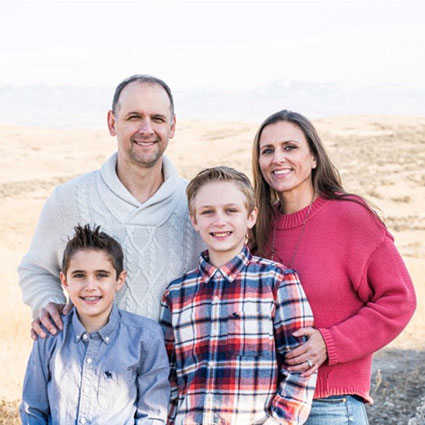 Main conditions for which patients seek our care:
Back Pain
Neck Pain
Headaches & Migraines
Allergies
Sciatica
Pregnancy-related discomfort
Sports related injuries
Childhood conditions (e.g. colic and ear infections)
Take Advantage of Our $37 New Patient Special!

Achieve Your Goals At Legacy Chiropractic
Whether you love to swim, run on the beach, walk your dog or play tennis, chiropractic care may help you enjoy greater function and health so you can participate in your favorite activities.
Throughout his years in practice, Dr. Symes has had great success helping many patients get out of pain and addressing their injuries and health conditions. He uses an array of chiropractic adjusting techniques that are customized to meet each patient's unique needs.
In our comfortable and easygoing environment, you'll know you're in the right place to begin your journey toward optimal health. We will work with you to identify and uncover any underlying issues, and create an appropriate treatment plan to get your out of pain & discomfort as quickly as possible.
Return to Doing the Things You Love – Call (208) 297-1414 Now!
Book Your Appointment Online
If you cannot find a time, please
call us
so that we can help accommodate a suitable appointment for your schedule.
Quality Chiropractic Care serving Eagle, Meridian, & Surrounding Areas