Chiropractic Care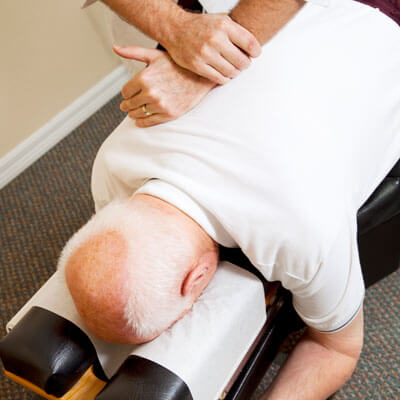 While many people think of chiropractic care as a way to help people with back and neck pain, this form of natural health care does so much more.
I always let people know that Chiropractic aims to improve the functionality through their spine or their structure-their foundation."
Dr. Symes
Improving Spinal Function
By improving their spinal function, it enhances how a person's whole nervous system works. "I want them to understand that their spine and nervous system are the foundation for their overall health and wellness," he added.
If we can continue to keep a person's spine functioning well, their body's going to perform at a higher, better level. At Legacy Chiropractic, our objective is to not only reduce the pain and the chief complaint, but enhance how their body functions throughout everyday life.
Here are some of the main conditions for which patients seek our care:
Allergies
Back pain
Headaches
Neck pain
Pregnancy-related discomfort
Sports related injury & performance
Childhood conditions (e.g. colic and ear infections)
Dr. Symes is highly skilled in the following chiropractic methods, which he customizes to meet each patient's particular needs:
Activator Methods®
Diversified
Thompson
Impulse® Adjusting Instrument
Book an Appointment
Contact our Eagle practice today to schedule an appointment!
CONTACT US »

Chiropractic Care | (208) 297-1414